At Summit Towing, we offer fast and reliable towing in Olympia, Washington. We know that no matter when you experience car trouble, whether you're at home or on-the-go, it can be a stressful experience. Our team has over 20 years' experience providing 24-hour automotive towing in Olympia, Washington and the surrounding area. We answer your calls personally and work hard to get you back on the road as soon as possible.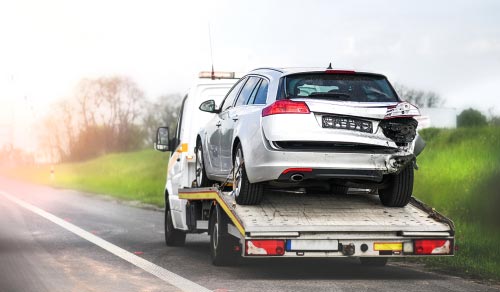 Reliable Towing Services
Whether you're having trouble getting your car started in your own driveway or you're stuck on the side of the road with a flat tire, fuel system issue or a broken timing belt, you need the help of a reliable towing service to get your car where it needs to be. We know that time is of the essence in these situations, which is why we provide the fastest response times for our customers. With over two decades in the business, our customers see how our knowledge and experience makes all the difference.
Local and long-distance towing
Flatbed towing
Lockouts
Jumpstarts
Accident recovery
Motorcycle towing
Vintage car transport
Toolbox and equipment transport
Junk vehicle removal
Vehicle Impounding
We offer private impounding services for our customers throughout the Olympia, WA region. When you need the help of a reliable impounding service, we're the ones to call. If someone parks on your property without your authorization, it can impact your access. Our team is sympathetic to the hassle that an impounded car has on drivers—trust us to keep your property clear, but also care for the property of the other party.
Friendly Service You Can Rely On
The team at Summit Towing makes sure you never get stranded due to unexpected circumstances. Our dedicated staff personally answers your calls so that you can get back on the road in no time. No matter when you need a tow, give us a call at 360-754-8858.