Olympia's Trusted Accident & Collision Recovery Company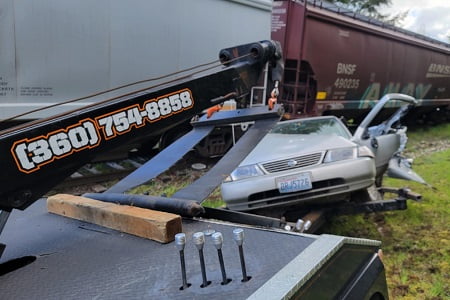 Nobody plans for a collision. If you're involved in an accident, the last thing you want to worry about is finding a tow truck and moving your car to a safe location. But if you're injured, or the vehicle is no longer operable, that can seem like a tall task.
Summit Towing offers accident recovery services in Olympia, Washington, to take the stress out of the situation. With a fleet of over ten vehicles, we can handle all light-duty and medium-duty towing jobs in Olympia. But that's not all. Whether a breakdown on the motorway or a scuff-up in town, we have a team of experienced tow truck operators available 24/7 to respond to your call.
Our locally owned-and-operated towing company has worked for over two decades to provide customer service that is unmatched in the industry. We can handle many issues, from light-duty and medium-duty towing to winch-outs, and accident recovery services. No job is too big or too small for our team.
So don't let an accident ruin your day. Summit Towing is here to help.
We Provide Towing and Recovery in Olympia
Our courteous and knowledgeable operators can help you with:
Light-Duty Towing

Medium-Duty Towing

Motorcycle Towing

Vehicle Winch-Out

Private Property Towing

Abandoned Vehicle Removal

Parking Lot Management
Whenever you need more than a tow, don't hesitate to give us a call. One of our expert tow truck operators will be on their way to help you in no time.
For Reliable Winch-Out Services in Tumwater, We're Here To Help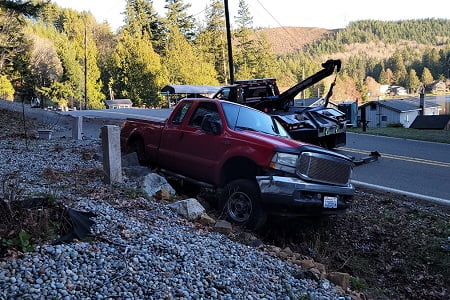 If your vehicle has become stuck in the mud or snow and you can't seem to get it out, our team can help. We provide winch-out services to those who find themselves in this frustrating situation. We'll send a tow truck with a winch to help pull your vehicle out and get you on your way.
While accidents can take your car and your day off the road, you can trust Summit Towing to help you get back on it again. Our light-duty and medium-duty trucks can winch out everything from passenger vehicles to box trucks. Our team of operators are committed to providing excellent customer service and will go above and beyond to make sure your vehicle is towed safely and efficiently. After your vehicle is freed from its predicament, our operator will bring you to where you need to go for repairs and maintenance.
We understand that being stranded can be a stressful experience, which is why we'll work quickly and efficiently to get your vehicle back on the road. Our team of tow truck operators are dedicated to providing the Olympia community with accident recovery and winch-out services.