Olympia's Trusted Towing Services
Towing Olympia WA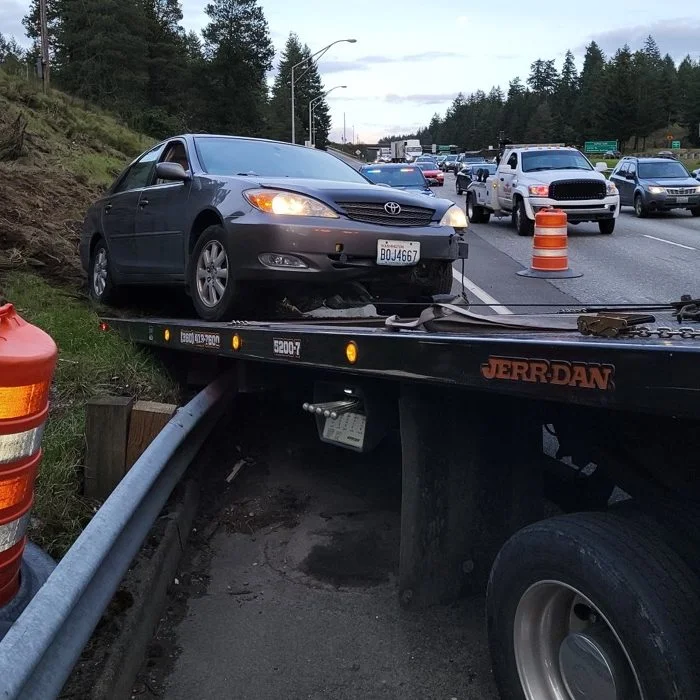 Accident Recovery
Our courteous and professional operators put your mind at ease.
Medium Duty
We tow box trucks, buses, RVs, and construction equipment.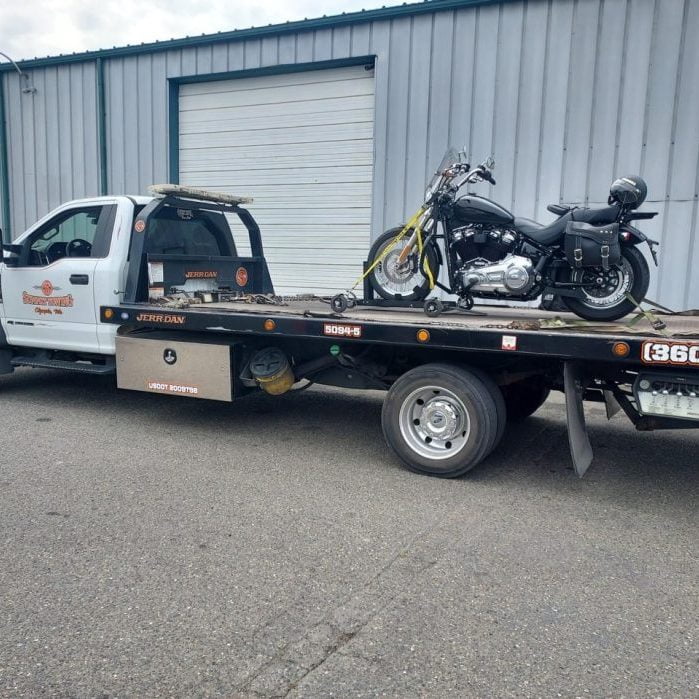 Flatbed Towing
We safely transport 4×4, AWD, classic cars, motorcycles, and more .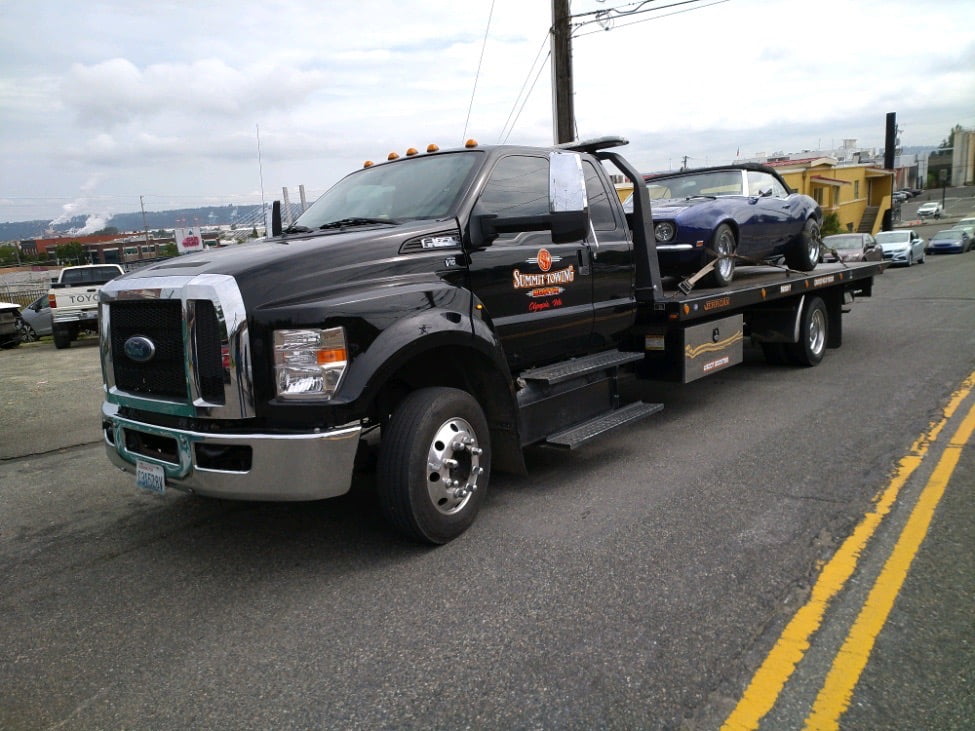 Vehicle Recover Services
Our towing comprises multiple light-duty, flatbed and medium-duty vehicles. So no matter what size your car is, we have the right tools and equipment to do the job safely. Because breakdowns can happen at any time, we have a staff member on call 24 hours a day, seven days a week, to ensure that you get the assistance you require as soon as possible.
Whether you require a standard towing service or something more specialized, our light-duty tow trucks are up to the task. We will ensure your vehicle is towed safely and securely in record time.
The Search For Towing Near Me Is Over
For two decades, customers have trusted Summit Towing as their preferred towing company in Olympia, Washington and the surrounding area. The team at Summit Towing has aimed to deliver excellent towing services as quickly as possible in Thurston County.
If you are in Olympia, WA and need a trustworthy towing company, look no farther than Summit Towing. Our vehicle recovery service extends along I-5, US 101 and Thurston County with three separate locations. For over 20 years, our staff has been offering professional towing services, and we're committed to delivering high-quality service as quickly as possible.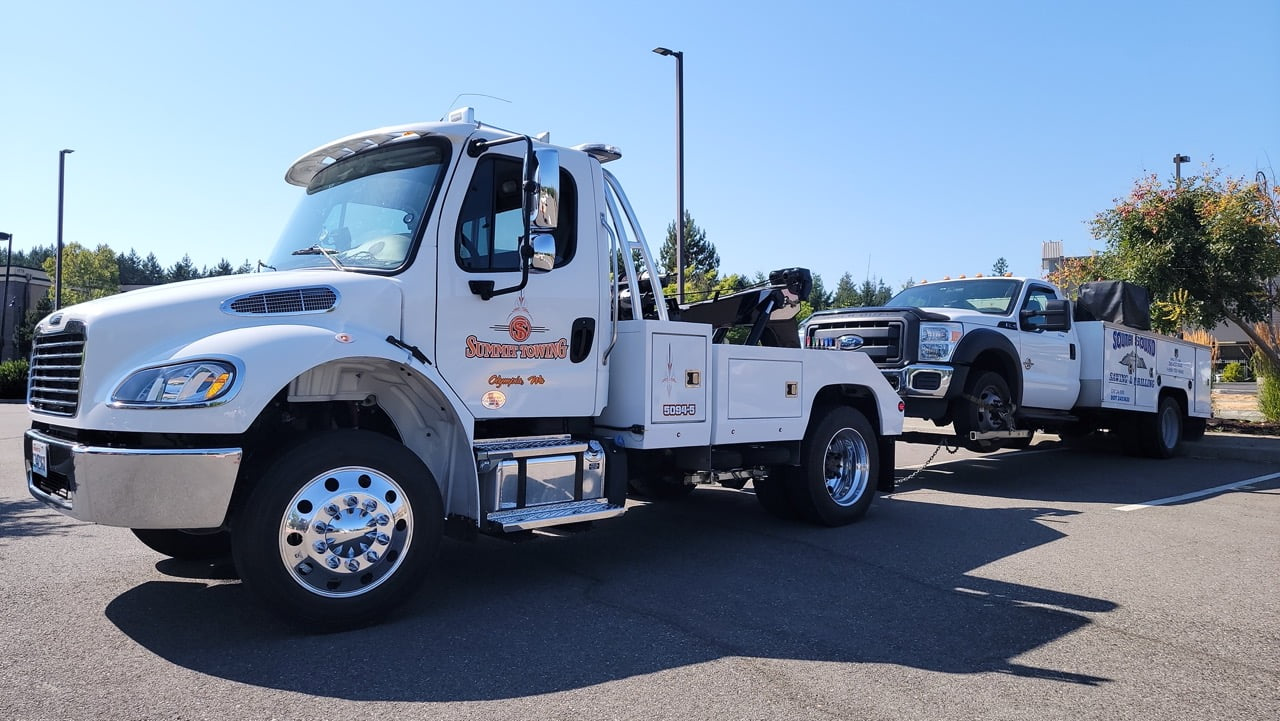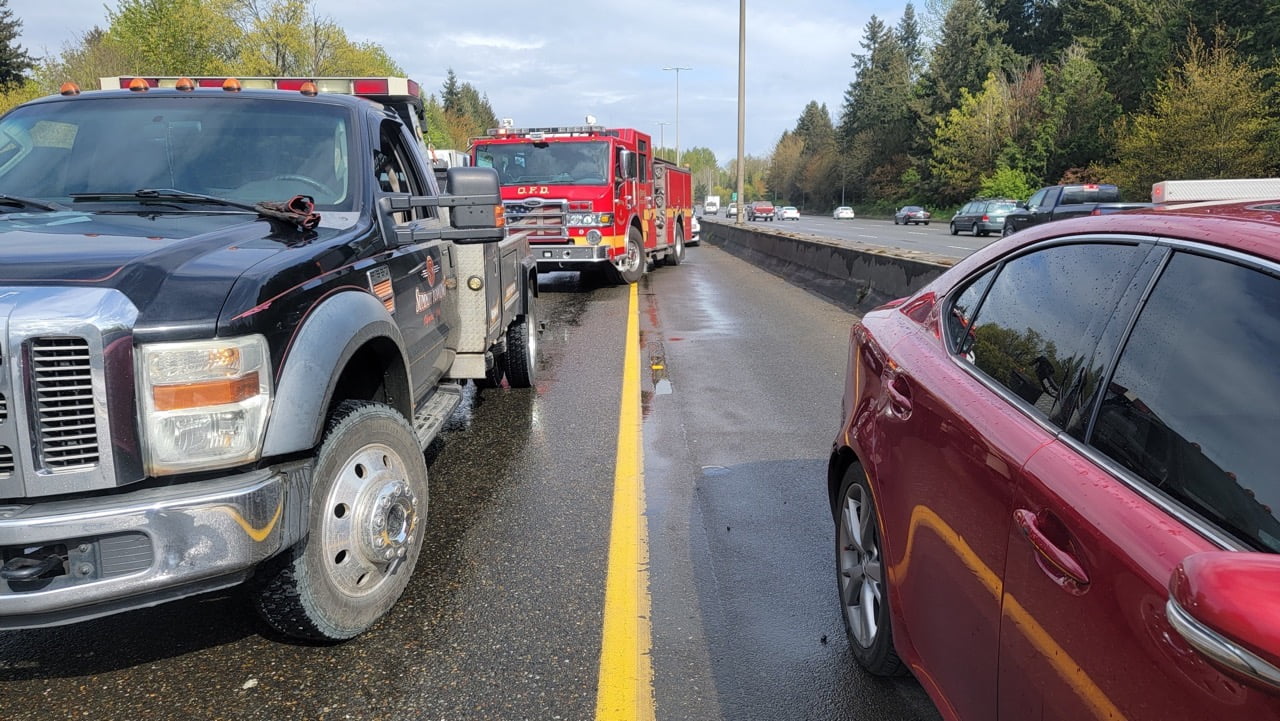 We Are Your Go-To Local Towing Company
It's stressful and inconvenient when your automobile breaks down, but finding a towing company shouldn't be. With Summit Towing, you can rest assured that you're in good hands. We have a long history of satisfied customers in Olympia, WA and the surrounding area, and we're ready to add you to our list. Give us a call today, and let us show you why we're the best towing company in town.
Selecting a towing company that will treat you and your automobile respectfully can be challenging. Any mishap can be uniquely distressing, whether you have an accident or break down at home or the highway. You need dependable, expedient towing services in Olympia, Washington, which is why you need Summit Towing.
Each driver is licensed, bonded and insured to drive a combined fleet of over ten vehicles. Ranging from flatbeds to light-duty and medium-duty wreckers, you can be confident we have the vehicle for your towing needs. Summit Towing ensures fast response times by making our customers our top priority. Our knowledgeable operators can help bring you to where you need to go for repairs and maintenance.
What People Say About Us
Jeremiah McMahan
2022-06-26
Greatly satisfied with the response time and friendliness.
Tim is the man, got me to where I needed to be with time to spare. Good dude and conversation 👍🏼
What a great company! We are traveling across the country and 2000 miles from home. We had a flat tire on a Sunday evening, the gentleman was there and had the tire changed within 30 minutes. We couldn't have asked for better service. Thank you
Geovanny not only made it to me in no time he also was an extremely nice guy! I will be using this company again just for how great he was! Extremely professional and an expert at his job! I highly recommend Summit Towing to anyone looking for a tow! Thanks Geovanny!
Geo helped me out a lot and got and my truck home in decent timing, even dropped my truck right into my carport. Mama got skill. Thanks summit!
One of your workers Jeff was an amazing help to me. He kept things very professional and was a great representation of what this company has to offer. And I would like to recommend Summit Towing if you are in the area and things go wrong call summit towing great company great vibes-kenneth Riley (5 star recommendation)
Savannah Bartlett
2022-05-30
The guy that picked up my dad's car was amazing! He was there in 25 min and was so sweet when talking to us as we were getting the car prepped for transportation. He towed the car from Olympia to bonny lake and was so patient and chill the whole way I would definitely call if need again!