Finding a reliable tow truck service in Lacey, WA, can be a challenging task, especially during stressful situations like a breakdown or accident. With several towing service providers available, it's essential to know what to look for and what to avoid to ensure a smooth and efficient towing experience. In this blog post, we will explore the key factors to consider when selecting a tow truck service and the red flags that should raise concerns.
What to Look for in a Tow Truck Service:
1. Professionalism and Experience:
Look for a towing company that displays professionalism in its communications and operations. An experienced team with proper training and certifications is more likely to handle your vehicle with care and ensure a safe towing process.
2. Prompt Response Times: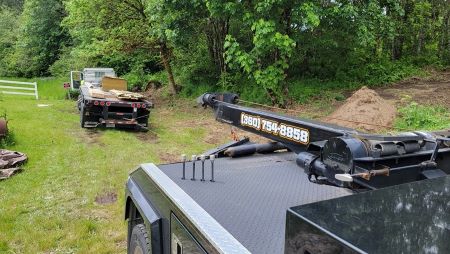 Breakdowns and accidents can happen at any time, so opt for a towing service that offers 24/7 emergency assistance. Quick response times are crucial, especially when you are stranded on the side of the road or in an unsafe location.
3. Range of Services:
Choose a towing service that offers a comprehensive range of services beyond basic towing, such as flatbed towing, roadside assistance, fuel delivery, jump starts, winch-out service, and more. Having access to a variety of services can be invaluable in different emergency situations.
4. Proper Licensing and Insurance:
Ensure that the tow truck service you select is properly licensed and insured. This ensures that they adhere to industry regulations and are liable for any damages that may occur during the towing process.
5. Well-Maintained Tow Trucks:
Check whether the towing company maintains its fleet of tow trucks regularly. Well-maintained vehicles are less likely to break down during a job and are a sign of a reliable and responsible service provider.
6. Transparent Pricing:
Request a detailed quote from the towing service before accepting their assistance. Look for transparent pricing with no hidden fees. A reputable towing company will be upfront about their charges and provide you with a clear breakdown of the costs.
7. Positive Customer Reviews:
Check online reviews and testimonials from past customers. Positive feedback and high ratings indicate a towing service that has a track record of satisfying its customers.
What to Avoid in a Tow Truck Service:
1. Lack of Proper Equipment:
Avoid towing companies that don't have the right equipment to handle your specific towing needs. Whether you need flatbed towing for a luxury vehicle or heavy-duty towing for a large truck, choose a service that has the appropriate equipment for the job.
2. Unprofessional Behavior:
If the towing company's staff is rude, unhelpful, or lacks proper communication, it's best to look elsewhere. A disrespectful attitude is a red flag for the level of service you can expect from them.
3. Unreasonably Low Prices: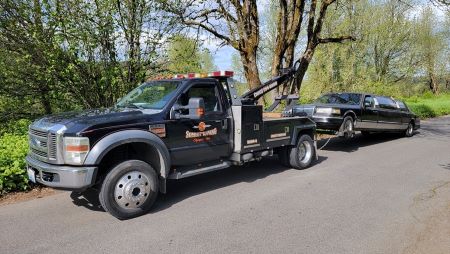 While affordability is essential, excessively low prices could be a sign of subpar service or hidden charges. Choose a towing company that offers competitive and reasonable pricing without compromising on quality.
4. Lack of Licensing and Insurance:
Avoid hiring a tow truck service that cannot provide proof of licensing and insurance. Working with an unlicensed or uninsured company could lead to potential legal and financial complications.
5. Negative Customer Reviews:
If a towing company has consistently negative reviews or a history of complaints, it's best to steer clear of their services. Negative feedback indicates a pattern of unsatisfactory service.
6. Aggressive Marketing Tactics:
Be cautious of towing companies that use aggressive marketing tactics, such as approaching you at the scene of an accident without being called for assistance. Reputable companies will respect your space and privacy during such stressful situations.
In conclusion, choosing the right tow truck service in Thurston County is essential for a safe and stress-free towing experience. Look for professionalism, experience, promptness, and a wide range of services when selecting a towing company. Avoid working with unprofessional or unlicensed providers and those with negative customer reviews. By considering these factors and avoiding red flags, you can ensure that your vehicle is in good hands during any towing or roadside assistance needs.
Your Local Towing Specialists in Lacey, WA:
If you're in Lacey, WA, and need professional towing services, choose Summit Towing. With over 20 years of experience, we deliver high-quality assistance quickly. Our diverse fleet includes light-duty, flatbed, and medium-duty vehicles, ensuring we can handle any towing job safely. Our 24/7 availability guarantees timely help for breakdowns. Trust Summit Towing for stress-free towing and a long list of satisfied customers in Lacey, WA. Our licensed, bonded, and insured drivers operate a fleet of over ten vehicles, providing efficient and reliable towing services.
Our wide range of services can help you with:
Light-Duty Towing
Medium Duty Towing
Vehicle Lockout
Vehicle Winch-Out
Private Property Towing
Abandoned Vehicle Removal
Parking Lot Management
Accident Recovery
Contact us now, and our dedicated team will promptly respond to your inquiry, ensuring you receive the swift service you need.